Homepage → Services → Relining of pipe culverts
Remediating deposits on pipe walls, the accumulation of aggressive chemicals, all manner of cracks, physical damage and clogging, while preserving service-life output, all require the regular performance of relining. The relining of pipes and wells requires the professional involvement of experienced professionals in the respective work. This term refers to the type of trenchless repair, lining, restoration and replacement of pipes that is capable of maintaining the pipe in good working order for up to 50 years.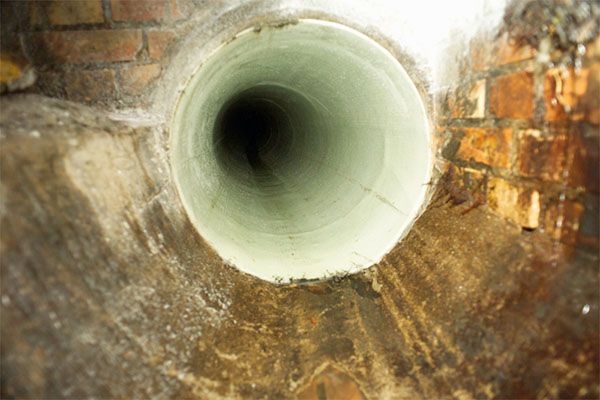 Hydropolymer RPE JSC, in the relining of reinforced-concrete wells and water conduits, uses only high-quality raw materials that extend the service life of the respective structure. Before the pipes are relined, they are mechanically or hydraulically cleaned (with a high volume of high-pressure water).
That said, the corrosion depositing and rust that has accumulated over the years is eliminated, and the old coating is removed.

Only then can the pipe's relining proceed. The special equipment that our company uses also makes it possible to work with small-diameter wells. The service life of pipes and reinforced-concrete wells can be dramatically extended with the use of innovative materials fabricated on the best equipment. The consumable, composite materials used by our company make it possible to significantly extend the service life of wells.
Strict adherence to all of the governing technical rules, competent and highly-qualified specialists, high-quality raw materials – these are all things that our company can rightly be proud of.

THE SLEEVE METHOD – A RELIABLE RELINING METHOD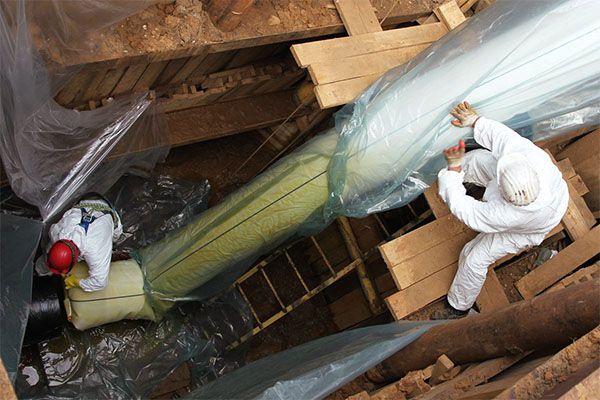 Today's most sought-after relining method is covering the pipe (or well) with a polymer sleeve (also known as a "jacket"). This method makes it possible to reline pipes of up to 1,000 mm in diameter (or more), and up to 500 m in length. These parameters depend on the technical indicators of the respective machine. The sleeve itself is made from non-woven material, coated with a polymer film. The jacket is saturated with a composite material, epoxy resin. Compressed air is used to insert the sleeve into the section of the pipe being relined.
Next, the sleeve is heated until it becomes hard and fully conforms to the geometric indicators of the section being treated. Once the sleeve has hardened, our specialists make the required technological cutouts along the diameter or in inspection manholes.

ADVANTAGES OF RELINING PIPES WITH OUR COMPANY
Work time is significantly reduced, thanks to the professionalism of our workers;

Affordable prices cut costs;

High level of resistance to abrasive wear and lengthy service life;

No interruption of public transit and traffic;

The work can be performed anywhere, irrespective of the environment where the process is unfolding;

Use of high-tech materials;

Relining is non-destructive to nearby utility networks.