Homepage → Our products → Reinforced-concrete pipes for microtunneling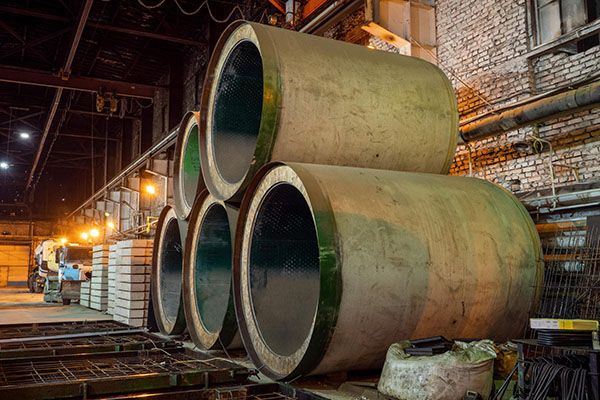 Reinforced-concrete pipes for microtunneling
● We make reinforced-concrete pipes for microtunnel laying at a diameter of up to 3 meters.
● These products can be used for both gravity piping and pressurized piping.
● The interior portion of the pipe features a polymer anchoring sheet, which increases the products' waterproofing properties and extends their service life.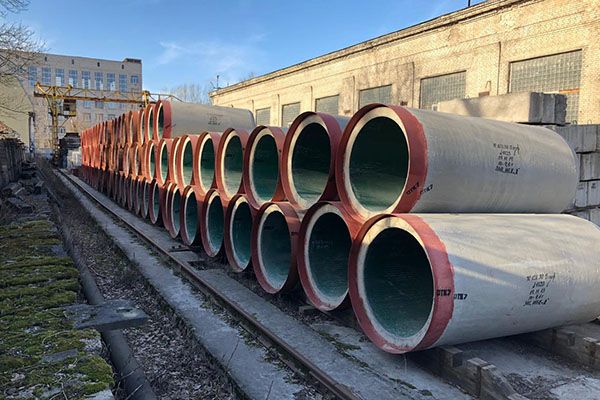 Hydraulic specifications
● The use of polymer sheets dramatically increases the hydraulic performance of the pipe;
● The smooth polymer surface improves throughput capacity;
● Protects against electrochemical corrosion and hydro-abrasive wear;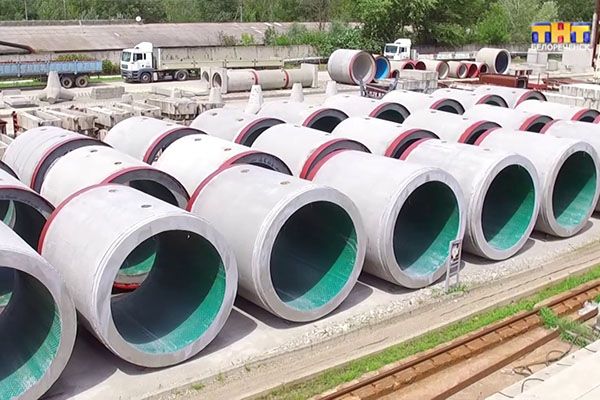 Operating specifications
● The waterproofing layer, made of plastic, boasts high wear-resistance properties;
● Dirt doesn't stick to the surface, thereby dramatically simplifying the servicing of the pipe;
● The combination of solid concrete and polyethylene or polypropylene membrane makes it possible to operate the product for at least 50 years.

INSTALLATION MAY ALSO REQUIRE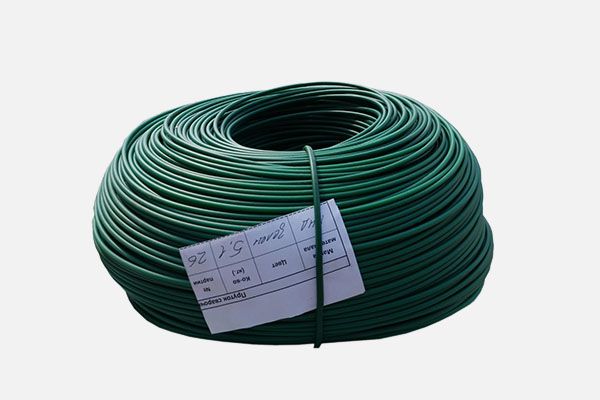 Welding rod
● Available in 5 kg coils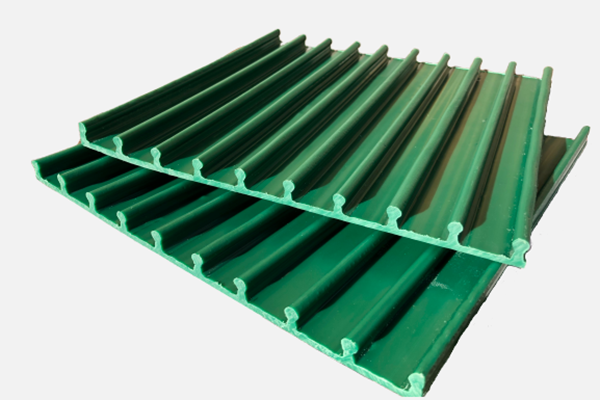 Anchor sheet
● In the event that you have manholes that need to be lined in place.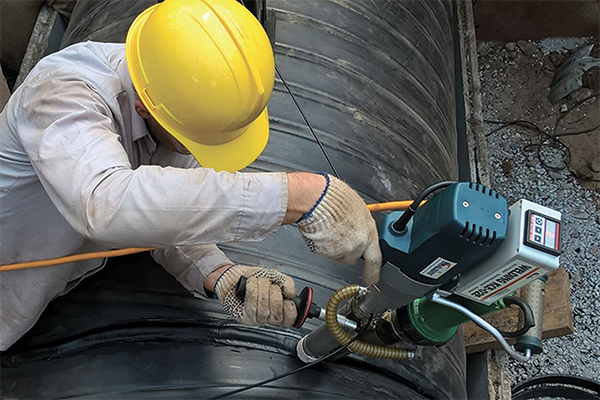 Extrusion welding of seams
● Handheld extruders are used for the welding of seams. If you don't have such extruders, you can order the turnkey welding of seams. Our specialists will help you choose the right beadand do all of the waterproofing work.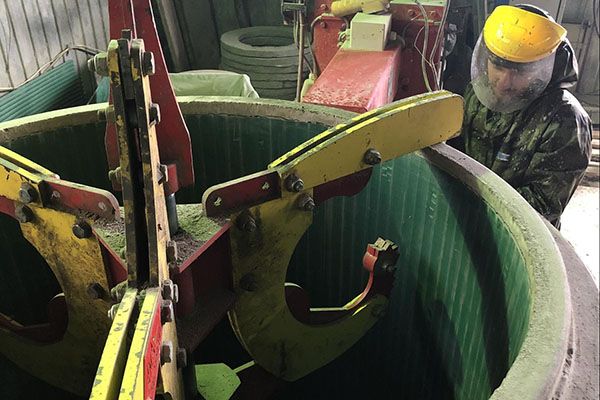 Factory drilling of holes
● We drill the right holes under factory conditions. This makes it possible to achieve a better quality joint as compared to on-site drilling.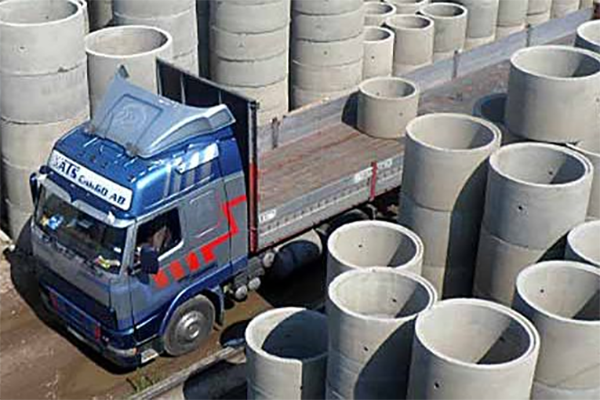 Delivery
● We'll assist you in the delivery of your order to the site, in the event that you can't pick it up on your own.

ADVANTAGES OF WORKING WITH US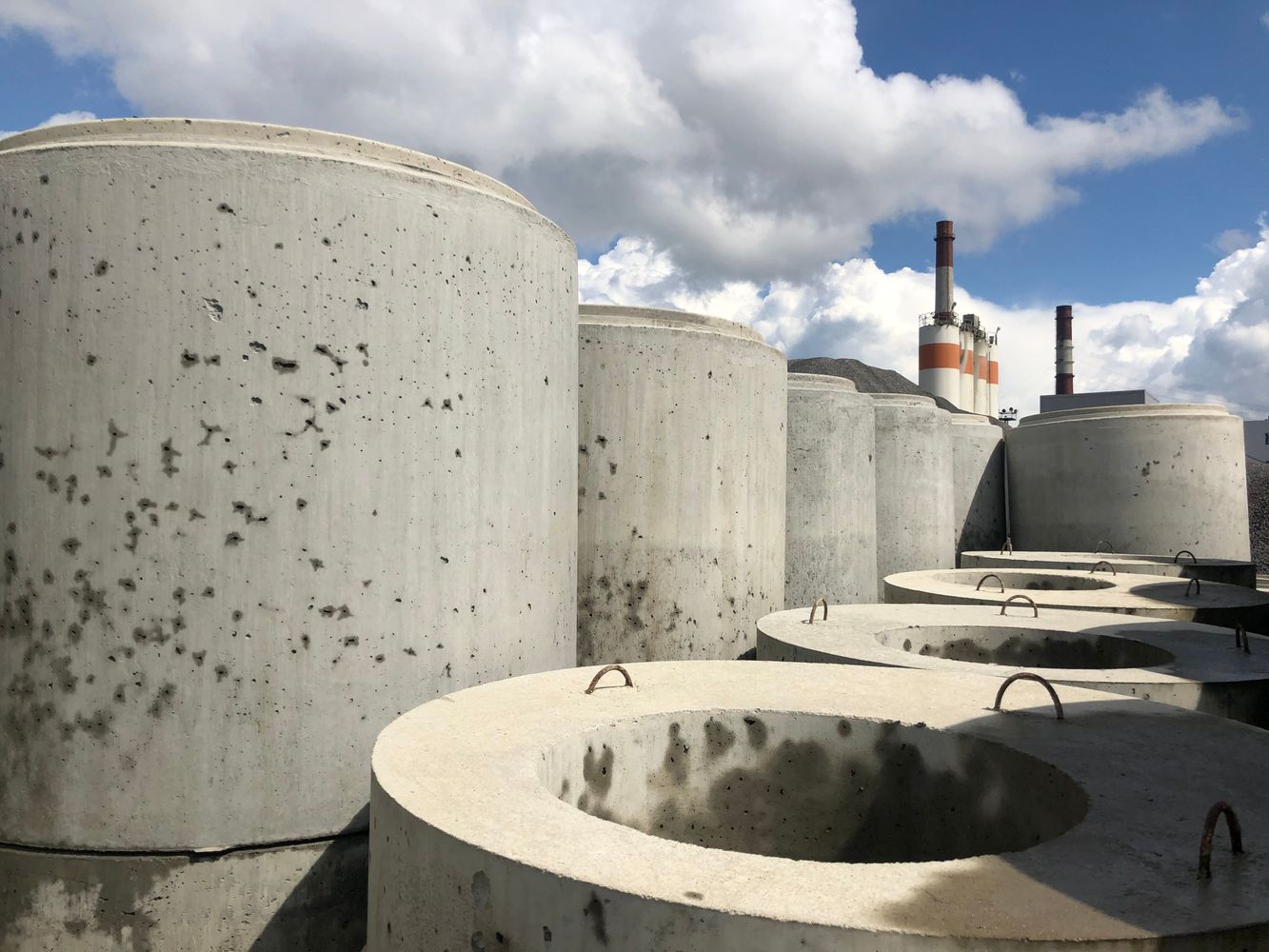 Vast warehouse of finished products
● Our huge warehouse lets us ship the product on the day of payment;

In-house production
● All of our products have undergone certification;
● No need to overpay for middlemen.