Homepage → Our products → Manhole Step Irons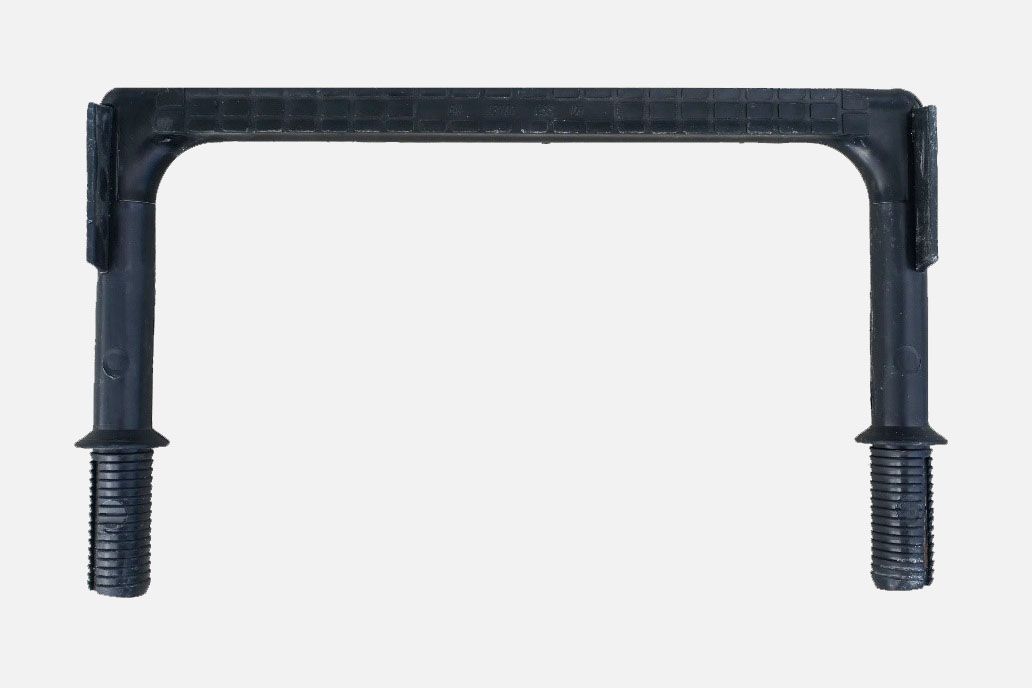 ● The support step iron with polymer coating (GOST 8020-90 EN 124) is made for the mounting of inspection ladders in lined RC wells, tanks, SPS and other structures featuring sheet lining. The use of a polymer step iron makes it possible to preserve the waterproofing qualities of the structure.
● Features special notches on the support stand, as well as bilateral side supports that eliminate the risk of slipping when service personnel are moving around. Reliably attaches to the concrete structure, thanks to the special feature of an anchoring dowel.

TECHNICAL SPECIFICATIONS
Dimensions of the step iron

Product material

Axial length 330 mm;

Step iron length 370 mm;

Length of the expansion stud 61 mm;

Diameter of the expansion stud 26.8 mm;

The step iron is made from StZps A1 d14 rebar coated with heavy-duty plastic.

Product weight 1,100 g



The step irons are hermetically sealed and resistant to corrosion, making them suitable for use in harsh, high temperature-fluctuation and high-humidity environments. The heavy-duty plastic is resistant to scuffing under intensive operation, thereby extending the product's service life.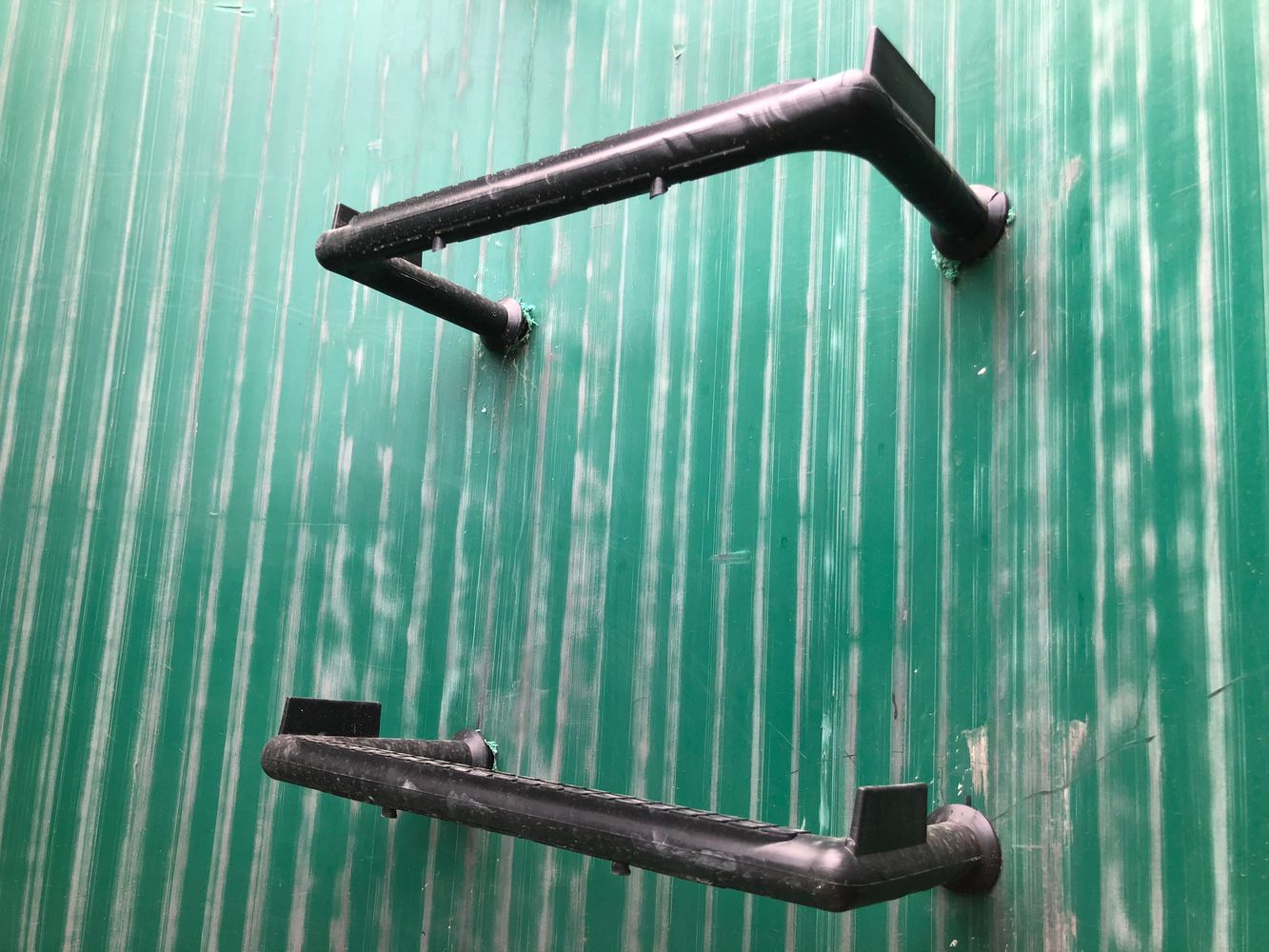 Installation of step irons
● We'll help you install the step irons. We have our own teams of professional installers.

ADVANTAGES OF WORKING WITH US
In-house production
● All of our products have undergone certification;
● No need to overpay for middlemen.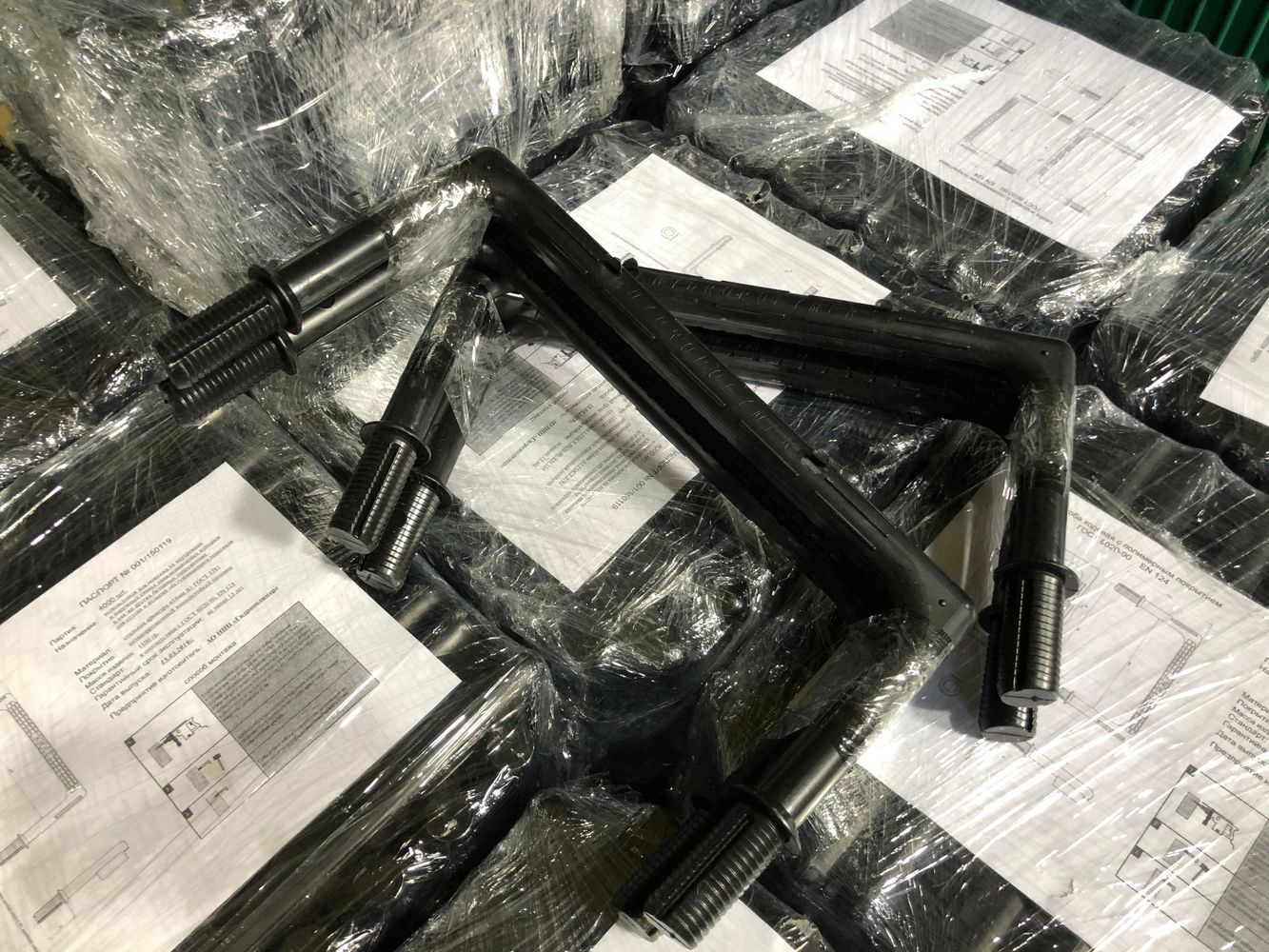 Vast warehouse of finished products
● Our huge warehouse lets us ship orders of up to 20,000 step irons on the day of payment;
● Orders of more than 50,000 step irons take 5 business days to fabricate.